OSHA AUTHORIZED 10 & 30 HOUR TRAINERS
Occupational Safety & Health Training
Training employees on workplace safety is time and money well-spent. An effective occupational safety and health training program can result in fewer injuries and illnesses, better morale, and lower workers' compensation insurance premiums.

Lancaster Safety Consulting, Inc. is an OSHA VPP star-site and offers your company flexible onsite or online delivery options that meet your training needs.
On-Site, Group Training at Your Location:
A qualified OSHA trainer can travel to your workplace across the United States to conduct onsite safety and health training that is applicable to your business. For advanced, hands-on topics, onsite training may generally be the only option.
Online Training through a LMS:
For simpler topics, we offer an online training center (Learning Management System) that your company can purchase to deliver many training topics on-demand, wherever, and whenever is best for your employees. Our LMS simplifies the entire training process for your employees and your managers or safety directors.

No matter what industry you're in, we can help your organization become safer and more efficient by delivering the right training at the right time for your entire workforce.
Experienced OSHA Trainers
Years of experience have shaped our unique and effective process of providing safety training. We know OSHA-compliant safety training requires experienced instructors for both in-person or online training.
All of our trainings are delivered by our professional safety consultants, who are based all over the United States and have qualifications such as:
Former OSHA Officials
Certified Safety Professionals (CSP)
Special Government Employees (SGE)
Authorized-OSHA Outreach Trainers
Construction Health and Safety Technicians (CHST)

Certified Industrial Hygienists (CIH)
Bilingual Speaking Trainers
Graduate Safety Practitioners (GSP)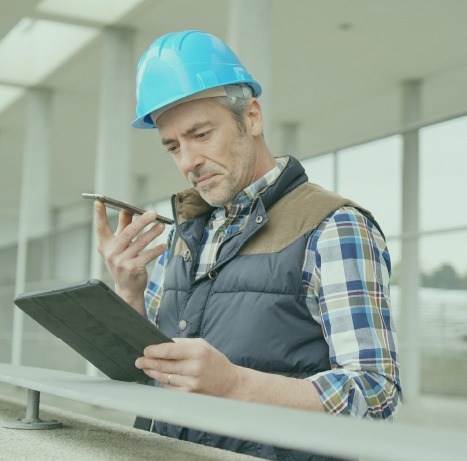 We make it easy.
How we do business is simple – we make it uncomplicated.
You're in the business of building and that is where you need to stay focused. We will convey everything to you and your staff in basic language.
We'll handle all the necessary paperwork and compliance details - including ALL rebate programs.
We will assemble and submit all necessary paperwork to the local municipality and appropriate programs that you choose to participate in.
The first and only criteria with legal ramifications and must be dealt with accurately and thoroughly. Once we get you through permit, we can look at other program strategies.
We give you a procedural outline detailing who and when to call for the various inspections and resulting paperwork. We also encourage one-on-one with your superintendents and subs to demonstrate the ease of implementing their expectations.