IRC County Inspections
New Third-Party Inspections Service Offered for Production Builders
Texas Local Government Code 233.151 adopts the International Residential Code as published as of May 1, 2008 or the version adopted by the county seat for certain residential structures in unincorporated areas of certain counties. If you are a production builder in need of third-party inspections in unincorporated areas of Texas (aka County Inspections), give us a call. Our team of ICC Certified Residential Combination Inspectors can perform your third-party phase inspections outside of the city limits.
What's Included in our IRC County Inspection Process?
Plumbing Rough Inspection
Inspection is performed after forms are set, before Foundation is poured.
Verifies secure plumbing pipe connections & appropriate fall.
Temporary Electric Pole (aka T-Pole) is inspected, if applicable.
Frame & Mechanical Inspection
Inspection performed after the home is completely framed and all mechanicals are installed including, plumbing, electrical & HVAC.

Verify framing, Health & Safety/Fire blocking & structural code compliance, including Plumbing top-out, Electrical, and HVAC Rough.
Final Building Code Inspection
Inspection performed after the home is completed and buyer walk ready with appliances installed.

Verify Health and Safety code compliance, Final Mechanical Inspection of Plumbing trim out, Electrical and HVAC Final. Also, all flatwork and Final grade areas are inspected.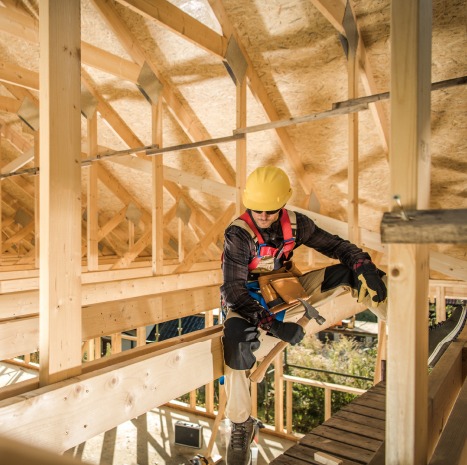 We make it easy.
How we do business is simple – we make it uncomplicated.
You're in the business of building and that is where you need to stay focused. We will convey everything to you and your staff in basic language.
We'll handle all the necessary paperwork and compliance details - including ALL rebate programs.
We will assemble and submit all necessary paperwork to the local municipality and appropriate programs that you choose to participate in.
The first and only criteria with legal ramifications and must be dealt with accurately and thoroughly. Once we get you through permit, we can look at other program strategies.
We give you a procedural outline detailing who and when to call for the various inspections and resulting paperwork. We also encourage one-on-one with your superintendents and subs to demonstrate the ease of implementing their expectations.